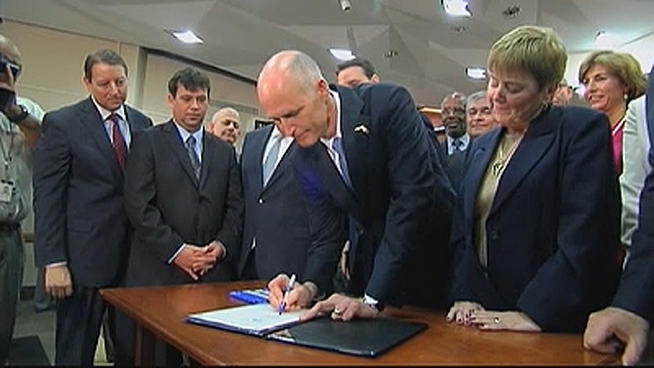 The 2013 Florida Legislature was very busy this past session. Many of the bills that passed and are awaiting Governor Scott's signature or veto will directly impact your business. Unfortunately, there has been little or no press coverage of these newly enacted laws.  Click here to view a list of the actions taken by Governor Scott so far and the upcoming bills awaiting a signature or a veto. Keep in mind,  Governor Scott has 15 days to act on bills presented to him after the close of the annual legislative session. After the 15 day deadline expires and the Governor has not taken any action (sign or veto) , the bill automatically becomes law.
2013 Florida Governor Scott action taken bills
You can view the full text of each bill that passed the Florida Legislature here.