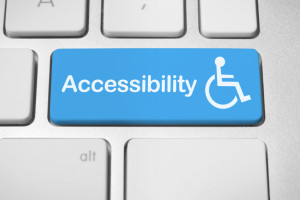 As many small business property owners will attest, the ADA is a brutal and often times unfair law. Property owners that do not comply with the ADA are not entitled to any advanced notice prior to being sued.  Although important to promote access for the disabled, often times the ADA is exploited by a person that either has never actually visited the premises or visited the premises solely for litigation purposes.  This same heavy handedness is coming to websites and whether they are accessible to the disabled.  Property owners such as hotels and hospitality websites will be the first front which will soon be expanded to almost every website.
For more information, and how to check to see if your website is ADA compliant go to: http://www.sun-sentinel.com/business/small-business/fl-ada-website-accessibility-suits-20150623-story.html#page=2  
Please contact our office to assist your business with all of its legal technology needs, including the issue of ADA compliant websites.