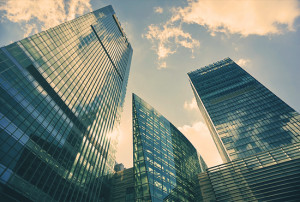 From negotiations to handshakes, from due diligence to construction and from financing to closing, Gerstin & Associates Commercial Real Estate Practice Group has the experience to close commercial real estate deals and develop projects quickly and efficiently. Gerstin & Associates represents commercial real estate  buyers and sellers, landlords and tenants, developers and investors, from small firms to family trusts and large corporations, we are committed to getting your commercial real estate transaction done right, on time and with attention to your bottom line.
Some of the legal services provided by the Gerstin & Associates Commercial Real Estate Practice Group to our commercial real estate clients are:
Legal representation from "dirt" to "C.O." (from start to finish)
Purchase and sales agreements
Retail, industrial and office leasing
Condominium and planned community documents
Partnership and joint venture agreements
Financing documents
Title and survey issues
Declarations of easements, covenants and restrictions
Land use and zoning restrictions
Environmental compliance and "brownfields" development
Construction contracts
Loan workouts
Commercial tenancy lease negotiations and reviews.
Whether you need assistance with a large-scale office and retail development, the construction of a multifamily residential building or the sale of a commercial property, our lawyers can address every issue from start to finish.
---
Put your mind at ease by contacting us now for a free consultation
Gerstin & Associates
40 SE 5th St., Suite 610
Boca Raton, FL 33432
Email: gerstin@gmail.com
Telephone: (561) 750-3456
Facsimile: (561) 750-8185
---